Greetings,
This page, and this website have fallen victim to automatic improvements and is a MESS !!! Alas, I was headed toward a total makeover anyway, and so rather than immediately find out how it got gutenized, I will be redeveloping this page completely. For the time being, weeks probably, this will essentially be a testing ground for some of the new concepts coming down the pike and may not really suite your preferences for awhile. Feel free to visit if you like anyway, and certainly mosey on over to
TOCC TV
which is my flagship website.
Thanks, Jim Casey
Most Recent
Former NASA astronaut and Huntsville resident Owen Garriott has passed away. As an Astronaut with NASA Mr. Garriott spent 60 days on Skylab in 1973 and 10 days on the Space Shuttle Space lab in 1983.
Here's a golden oldie that I dug out of the archives. Originally published on July 13, 2002 this is another one that I saved in an avi file that is much better than what I was able to put on the Internet at that time.
2015.12.21 Huntsville Depot Complex Circa Civil War (Pagan Ritualism Circa 2015)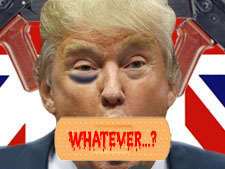 2015.12.12 King Donald J. Trump